Benefits of Price monitoring service using web scraping technology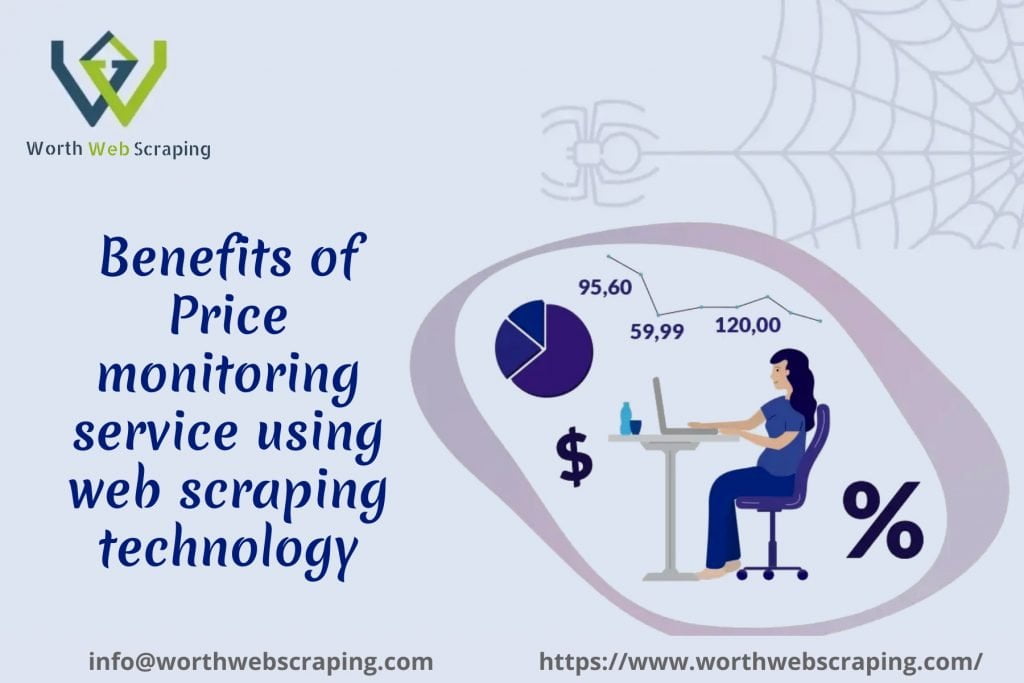 Price monitoring is a service that helps industries track the prices of products or services they are interested in. It's a valuable tool for keeping an eye on competitor prices or simply tracking the market trends for a particular product. There are several ways to set up price monitoring, but one of the most effective is to use web scraping technology. It involves using a software program to extract pricing information from websites automatically. It's a quick and efficient way to get the data you need, and it's often more accurate than manual methods like manually checking prices on websites.
Advantages of price monitoring services using web scraping technology
There are varied benefits of using a price monitoring service that uses web scraping technology. Let's learn a few of the most incredible ones:
The most obvious advantage is that it can help businesses save money on purchases. By monitoring prices and alerting businesses when a product they're interested in is on sale, businesses can be sure they are getting the best possible price.
In addition to saving money, a price monitoring service can help organizations make more informed purchasing decisions. By tracking prices over time, you can see patterns and trends that you might not be aware of otherwise. This information can help your business better understand the market and make more informed decisions about what to buy and when to buy it.
Another crucial perk of using a price monitoring service is that it can help businesses avoid price gouging. By evaluating prices and comparing them to similar products, companies can be sure that they're not paying more than they should for the products they want.
Finally, a price monitoring service can help businesses keep an eye on their competition. By tracking the prices and watching for changes, businesses can ensure that they are ahead of the game and offering the best possible prices to their customers.
We are here for you if you are looking for reliable and reasonable assistance in Brand monitoring services using web scraping technology. We have professional web scrapers and reliable mechanisms to help you monitor and extract the top web pages. Our web scraping assistance will help you formulate a worthy, result-driving price monitoring strategy. Without further ado, connect with us and seek the best price monitoring services using our Ecommerce data scraping technology.